17 Teams Revealed For NBA 2K Esports League
17 Teams have been announced for the upcoming NBA 2K Esports League which will take place in 2018. Each team will participate for 3 years and will be worth about 750K per team.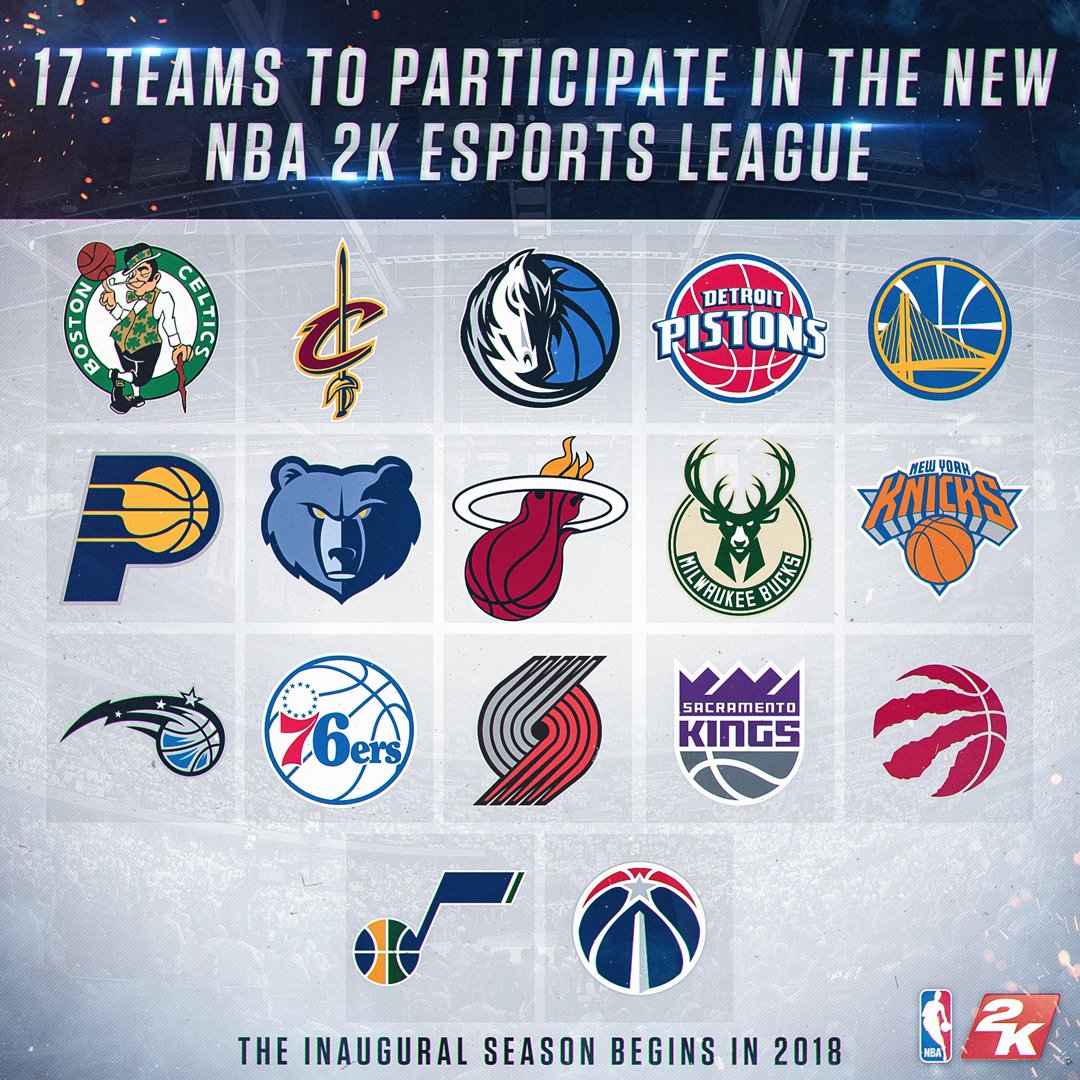 The league will feature a draft and 5 players each who will compete against each other like the NBA season. The players will only be allowed to use their MyPlayers and not NBA players.