All-Star Game 2014 – East beats West – Kyrie Irving named All-Star MVP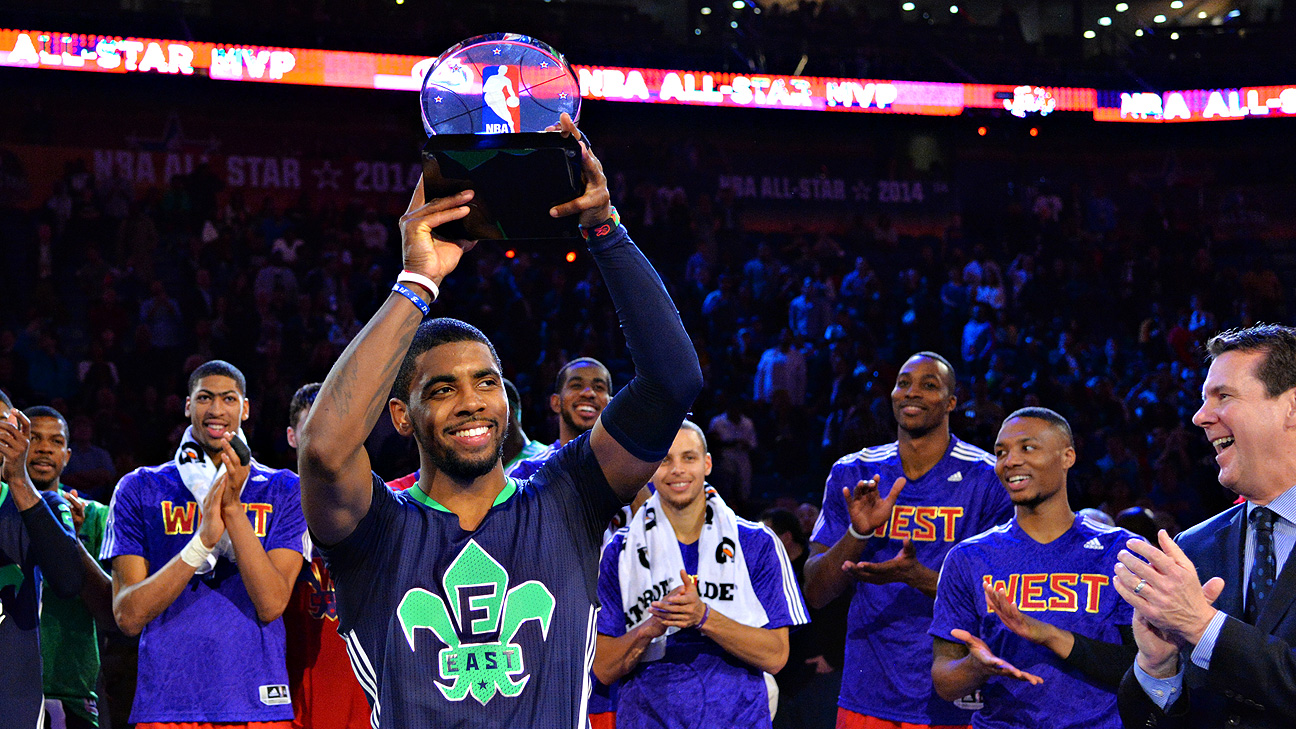 Kyrie Irving had 31 points and 14 assists and was voted the game's MVP, Carmelo Anthony made an All-Star record eight 3-pointers and scored 30 points, and the East rallied for a 163-155 victory over the West on Sunday night.
James, who finished with 22 points, seven rebounds and seven assists, gave the MVP pick his stamp of approval.
"Kyrie is special! It's just that simple. He's a very special basketball player, very smart basketball player. His ability to shoot the ball, get into the lane, make shots around the rim, he has a total package. And I've always known that. I've always witnessed that ever since he was in high school. And I'm extremely proud for him to receive this award. It's big time."
What made the event historical was the fact that a few records were broken on this night, including becoming the highest scoring game ever played, breaking the previous mark set in 1987.